'Achievement gap' vs. 'education debt': Why the language of testing matters
Jennifer Randall | June 7, 2023
---
Your donation will help us produce journalism like this. Please give today.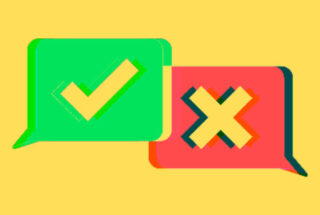 Language matters when it comes to talking about student learning, tests, achievement and accountability. Our country needs a K-12 accountability system that centers on justice, not deficits. For this to happen, policymakers should: (1) meaningfully partner with marginalized stakeholders to determine the outcomes that matter to these populations and then measure those outcomes; (2) use transparent, honest language when referring to any outcomes (including their limitations); and most importantly (3) refrain from using deficit-oriented language (such as "achievement gap") to describe these populations, as it perpetuates false narratives that assume their inferiority.
I have been a member of a working group for the U.S. Chamber of Commerce Foundation's Future of Data in K-12 Education initiative for the last year and a half. Recently, the foundation released a report titled, Looking Back to Look Forward: Quantitative and Qualitative Reviews of the Past 20 Years of K-12 Education Assessment and Accountability Policy. The report is authored by Dan Goldhaber, Mike DeArmond and Chris Stewart and his colleagues at brightbeam, and offers crucial insights for the education community. This point strongly resonated with me:
"… We have heard loud and clear the feedback that many of the assessments we use today don't provide a full picture of what a student knows and can do … and that some contain outdated material that is not culturally inclusive."
I am a psychometrician. I have been committed to developing justice-oriented assessment and accountability practices for over 15 years. I am not anti-test. I believe educational assessments can be a powerful lever for positive social change and justice.
Yet, when policymakers and education experts use language that implies large-scale standardized tests represent the best, or the only, sources of legitimate data in an accountability system, they miss the opportunity to employ assessments as a tool for positive social change.
For example, using "achievement gap" to describe underserved populations perpetuates false narratives that assume their inferiority. Instead, "education debt" indicates the systemic inequities and injustices that have persisted for years.
In addition, using broad terms such as "outcomes-based" when meaning large-scale, quantitative, standardized data — and then referring to those data as "objective" — implies that outcomes measured by these tests are the only acceptable indicators. And, because most stakeholders interpret objective as neutral, and thereby fair, this leaves little room for real discussions about what a truly fair and justice-oriented accountability system could look like.
The truth is that terms like "objective" and "outcomes-based" have been co-opted by individuals and institutions with very particular perspectives and agendas. What these tests measure, and how they do it, conforms to what some in society want. But it does not represent what all of society values. And none of it is objective or neutral. All measurement is political.
Stephen Sireci, executive director of the Center for Educational Assessment at University of Massachusetts Amherst, once wrote, "…the goal of educational measurement is not to measure the students who are the easiest to measure and who conform to the most dominant culture associated with the measurement enterprise, but rather to obtain the best measure of each and every student's proficiencies."
A comprehensive and justice-oriented accountability system would measure the extent to which schools have established conditions for feelings of belongingness, affirmation, empowerment and cultural competence among all students.
What I am proposing is an accountability system that begins by listening and responding to the voices of all stakeholders, not just the ones with power and influence; assigns value to, and measures, the outcomes that represent the knowledge and needs of these populations; and does not contribute to, or seek to confirm, the longstanding deficit narrative about these students' capacities, but rather highlights their strengths and points of brilliance.
Moving forward, I encourage everyone to commit to building a shared K-12 education accountability system that orients toward justice and centers the voices of the most marginalized populations — those whom America's schools are intended to protect.
Jennifer Randall is the Dunn family chair of psychometrics and test development at the Marsal Family School of Education at the University of Michigan and the founding president of the Center for Measurement Justice.