Analysis: High-quality classwork + tutoring: Proven recipe for closing the learning gap
Amanda Neitzel | October 12, 2022
---
Your donation will help us produce journalism like this. Please give today.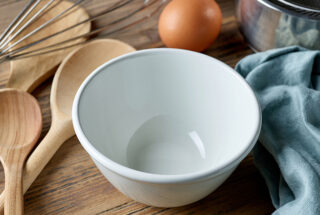 Imagine you are making a cake for a loved one and serving it later in the day. You don't have a lot of time. Do you opt for the tried-and-true family recipe or just put together the key ingredients — some flour, eggs, butter and baking soda — until it feels right?
Schools have a similar decision to make as they build a package of strategies to advance learning recovery: Do they address unfinished learning with proven solutions or design their own?
The research is clear: Students across the board have lost months of precious learning, with at-risk students losing much more. Addressing the magnitude of the problem means providing targeted support and delivering big learning gains.
Recent research out of the Center for Research and Reform in Education at Johns Hopkins University's School of Education analyzed thousands of studies on the effectiveness of tutoring programs, looking for patterns that determined the most effective techniques for improving student achievement. The research found that the kind of tutoring that moves the needle is a well-structured, rigorously researched small-group or one-to-one system with the procedures, materials, assessment tools and professional development to help students master basic skills so they can then learn grade-level content.
It is delivered by a human tutor during the school day and supplied by a provider with the expertise to train tutors and help schools implement the intervention as designed. It has assessment tools that show data on student performance to help teachers and students determine areas of progress and those that still need work. And it has been evaluated in rigorous research and demonstrated its effectiveness. Free resources like ProvenTutoring offer schools in-depth information on small-group and one-to-one interventions that possess these characteristics and have been proven to increase achievement.
Tutoring alone, however, is not going to close the gap, because it is not possible to tutor every student. A school's recipe for learning recovery should include both high-quality classroom teaching and tutoring.
Regular instruction using programs that have been shown through rigorous research to increase learning is crucial to closing the achievement gap because it reduces the need for tutoring. While many popular classroom reading programs follow ideas explored in small research studies, their effectiveness in improving learning has not necessarily been studied. Without an evaluation in real classrooms with measures of real learning, it's anybody's guess whether a program will provide the foundation all students need.
By contrast, particularly in early literacy, proven models with a track record of success can ensure that students will learn reading the first time it is taught, so they won't need additional tutoring support. Resources like What Works Clearinghouse, an Institute for Education Sciences-sponsored initiative, and Evidence for ESSA, a regularly updated clearinghouse created and managed by the Center for Research and Reform in Education, can help educators identify curricula that meet the Every Student Succeeds Act's standards of evidence.
Learning recovery that focuses solely on tutoring is not sustainable or cost-effective. While it offers targeted support for children who need it to make academic gains, not all students will need tutoring if they are receiving high-quality, whole-class instruction using a program that has been proven to work.
School plans for learning recovery that use a proven recipe for all tiers of instruction hold the greatest promise of impact. The recipe does not need to look the same for each district, because there is no one-size-fits-all approach to learning recovery — a package of strategies that works for one district may not be effective somewhere else. Thanks to funding in education research from the U.S. Department of Education and private philanthropic organizations over the past 20 years, there is a portfolio of proven strategies, models and programs for schools to choose from. Data-driven resources can provide technical assistance to aid schools in finding which proven options match their community needs. This can range from help in using data to identify their most pressing educational needs to employing evidence to vet strategies, programs and interventions. Additional support can help schools evaluate their selected interventions and develop a plan for embedding them in the school day.
Imagine the impact on the achievement gap if all students are served curricula and instruction that possess evidence of effectiveness?
It is imperative that the education community continue to experiment and test the impact of promising programs and interventions. But students need support now. Fortunately, there are proven approaches to aid in recovery that are readily available for adoption and implementation.. The future of the nation's children depends on using a recipe for success.