Crisis in teaching quality may explain stagnant learning recovery, report finds
Marianna McMurdock | August 7, 2023
---
Your donation will help us produce journalism like this. Please give today.
More than three years after the pandemic began, a crisis in teaching quality may be stalling academic recovery, new research shows.
Faced with exhaustion, staffing shortages, and frequent student disruptions, many educators are using "outdated and ineffective" methods and content below grade level, according to a report released last week by the Center on Reinventing Public Education at Arizona State University, part of a research project done in conjunction with the RAND Corporation.
Researchers analyzed interviews from 30 leaders, predominantly superintendents and chief academic officers, across five traditional districts and charter systems.
To cover extra classes amid shortages, teachers lost prep periods and opportunities to collaborate with colleagues, the report found. Many went years without feedback from principal observations, and are managing higher rates of challenging student behavior. These challenges, and a tight labor market that leans on early career educators who don't yet have the experience to weather them, are all contributing to the crisis.
As a result, educators reverted to older, more basic strategies. For instance, students were asked to work in groups without further direct instruction from the teacher; prompted to use screens or technology unnecessarily; and were frequently disengaged.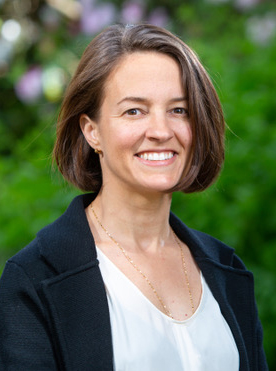 "Just like we're hearing about student learning loss, these leaders were seeing that their teachers were also experiencing teaching loss," said Lydia Rainey, who co-authored the last of four American School District Panel reports that explored how school leaders were responding to the pandemic with Paul Hill and Robin Lake.
Teaching quality is not solely responsible for the stall in academic progress — high dosage tutoring and technology supports, baked into recovery plans to help fill academic gaps, were ideals difficult to obtain in practice.
It's possible, too, that teachers' classroom choices have been impacted by political fights over curricula.
"When folks are stressed or depressed, or have not fully mastered what policy is asking them to do, they will revert to what they know. And what a lot of people know is how they went to school," Rainey said.
Both researchers and the leaders they interviewed were shocked by how much the quality of instruction had suffered in the wake of the pandemic — something leaders didn't anticipate when drafting recovery plans.
"No one was thinking about this possibility, that teaching would suffer returning to school," Rainey added. "Beyond just these leaders, this was not in the national conversation about COVID recovery, either. This was a surprise to them and to us."
As one leader at a mid-sized, suburban district in the West summarized, there's "a survival mode in teacher practice" right now. For an urban charter system leader on the East coast, "It's difficult to point to a model classroom at this point."
Staffing and mental health crises that put teachers under daily duress also strained efforts to boost instruction quality. Leaders knew teachers "were 'exhausted,' and they worried about asking them to do more," according to the report.
Beyond the classroom, a compounding challenge is making accelerated learning a nearly impossible task: ambitious school district recovery plans have gone unrealized.
"Tutoring has been difficult, retention bonuses were ineffective, technology tools that they purchased didn't work exactly as hoped," said Rainey.
Still, teachers were tasked with bringing pandemic learners back on track, without planned support from key interventions like quality high-dosage tutoring.
In the 2022-23 school year, leaders diverted time and resources away from tutoring or other student interventions in order to rebuild teachers' core skills.
The response, because resources are limited, "means there are few, if any, of the extra supports that research suggests will help the students who need them most," the report stated.
Researchers recommend that federal Title I funding become more flexible, so that schools can afford both to address learning and teaching loss, and encourage states to subsidize and evaluate high quality tutoring options.
Principals could continue to ask teachers directly about what supports they need and provide regular feedback from classroom observations, Rainey said.
They also suggested leaders leverage quality resources already in their communities, like bringing parents in to tutor as Oakland Reach has, and consider creative ways to support students who may graduate with core gaps in knowledge, like gap year programs.
While findings are not representative of all U.S. public schools, they do provide some explanation behind national trends in academic performance. Systems represented in the report serve 6,000 to 40,000, predominantly students of color and large proportions of low-income students.
"These five systems are showing that they can't get out of this on their own," said Rainey. "This is really an all-hands-on-deck moment."
---
This article was published in partnership with The 74. Sign up for The 74's newsletter here.