KIPP middle and high school students have far higher college completion rates
Jo Napolitano | September 13, 2023
---
Your donation will help us produce journalism like this. Please give today.
A new study reveals vastly improved college enrollment and completion rates for students who attended both KIPP middle and high schools as compared to a similar group of children who applied for enrollment but were not selected in the network's lottery system.
KIPP middle and high school students were 31 percentage points more likely to enroll in a four-year college within three years of high school versus those students who were not selected, according to the study. And their likelihood of graduating college within five years after high school shot up by 19 percentage points.
Among Mathematica's sample of students, the effect of attending both a KIPP middle school and high school was so large that if it were applied to all students nationally, the longstanding college completion gap between Black and Hispanic students and their white peers would nearly close.
"The magnitude of these impact estimates is large, and effects of this size have substantial policy relevance," the researchers write.
KIPP, which got its start in Houston in 1994, now serves 120,000 students across 21 states and Washington, D. C. It currently operates 117 elementary, 121 middle and 42 high schools.
KIPP enrolls mostly Black and Hispanic students from low-income communities, children who have been historically underserved and have lower high school and college completion rates.
KIPP places much emphasis and resources on supporting its alumni through college and into their early careers. The model of following through with children beyond high school has seen tremendous success elsewhere: Students who participated in Chicago's OneGoal program, which spans students' junior and senior year of high school in addition to their freshman year of college, had a 40% greater chance of earning a bachelor's degree than their peers, a recent study found.
"We just have an unyielding belief in children and … we're frankly willing to do whatever it takes to make sure that every child fulfills their potential," said Shavar Jeffries, who joined the KIPP Foundation as CEO in January 2023.
The study tracked 2,066 students who applied to 21 KIPP middle schools in 2008, 2009 or 2011. Mathematica senior fellow Philip Gleason first studied KIPP in 2007, four years after his company began a broader study that showed marked improvement in the achievement of children who attended charters in city centers.
"We wanted to know what was going on in these schools and KIPP was the largest network of charters that served students in urban areas," he said.
The 2007 study showed KIPP middle school students outperformed their peers — children who applied to the program but were not selected through the lottery system — in both reading and math.
In this latest report, Mathematica went back to the students in the 2007 study to see whether they attended or completed college, using data obtained through the National Student Clearinghouse.
While the findings were consistent with their earlier work, Gleason found the degree to which KIPP middle and high school students outperformed their peers surprising.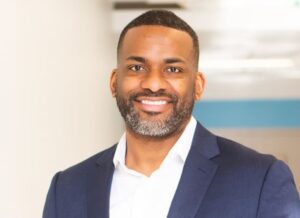 "The earlier studies were also positive in terms of their impact on academic achievement," he said. "But what we did not know was how important the combined effect of going to a KIPP middle and high school would be."
Jeffries attributes the results to KIPP's academic program — and to its efforts to counsel students long after graduation.
"We are very intentional," he said, adding that staff work hard to help every high school student find their path. "We have partnerships with well over 100 colleges throughout the country. We do a lot of work to match students with postsecondary placements."
He said, too, that staff believe in the success of all students.
"We go above and beyond," Jeffries said. "We tend to have longer school days and longer school years. And we use data in very intentional ways so that in our classrooms, on an ongoing real-time basis, we can differentiate our instruction based upon where a kid is at any given point in time."
While Jeffries said the network is very focused now on learning loss recovery following the pandemic, there are plans over the next five years, a KIPP spokesperson said, to open as many high schools as possible with an aim that every KIPP 8th grader would be able to attend a KIPP high school.
Some 70% of students offered admission to a KIPP middle school attend one, the study found. Roughly 75% of these students graduate from those schools and approximately 71% of these graduates continue on to a KIPP high school.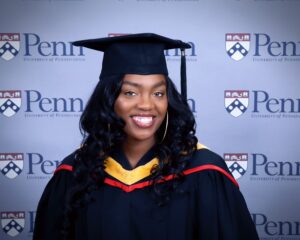 Makala Faniel, 25 and who enrolled in KIPP WAYS Atlanta in fifth grade, credits the program with much of her academic and professional success.
College readiness was built into the curriculum, she said, and counselors routinely helped students research universities, choose the right Advanced Placement courses to boost their chance of acceptance, fill out the Common Application and apply for key programs within a particular school.
Faniel visited the University of Pennsylvania as a middle schooler and would graduate from the college in 2020 with a degree in material science.
"That early exposure really helped," said Faniel, who is currently pursuing her Ph.D. in bioengineering at Georgia Tech University.
She said KIPP's partnerships with colleges and universities provided much-needed support: Faniel was in regular contact with other KIPP students at UPENN who helped her navigate next steps.
Even after college, when she was first considering graduate school, she once again called on KIPP resources.
"I talked to a lot of my former teachers when I was thinking about grad school, trying to figure out what do I do? How do I apply? What do I need?" she said. "I changed majors between undergrad and graduate school, so I talked to them about making that transition."
Ivelyn Camano-Lucero, 16 and a senior at KIPP NYC College Prep, hopes to study computer science at Yale.
She will be among the first in her family to attend college: Her older brother was a student at Syracuse University while her sister studies at Fordham. All three attended KIPP schools.
The youngest of the trio, Camano-Lucero, who lives near the Mott Haven section of the Bronx, wants to become a cybersecurity engineer.
She talks often with other students about her plans beyond high school and noticed that those who attend other public schools don't seem to have as much support.
"When I talk to my friends about my career counselor, they aren't familiar with that," she said. "I think that aspect is pretty different."
Kelly Gallagher, KIPP NYC manager of college counseling, said the counselors on staff have manageable caseloads: a maximum of 60 students each, allowing them to work closely with each of them.
Counselors edit college essays, talk to the families about their student's next steps, explain the documentation needed to obtain financial aid — and how to appeal when schools don't provide enough, among a host of other duties, Gallagher said.
Another set of staffers, the College Success Team, visit students at college at least once per semester, she said. Students who are headed for the military, seek to pursue certifications or enter the workforce also have designated staffers to help them progress.
"This is my 10th year at the high school and I have former students who are now my coworkers," Gallagher said, adding it's not hard to focus KIPP students' attention on college. "They are excited about it."
The Mathematica study released today leverages the lottery-based samples from the earlier research and was funded by Arnold Ventures, a philanthropy which has given millions of dollars to KIPP since 2011.
Disclosure: Walton Family Foundation, the Bill & Melinda Gates Foundation and the City Fund provide financial support to KIPP and LA School Report's parent company The 74.
---