Nearly 1 in 5 teen girls 'engulfed' in wave of sexual violence; many suicidal
Marianna McMurdock | February 28, 2023
---
Your donation will help us produce journalism like this. Please give today.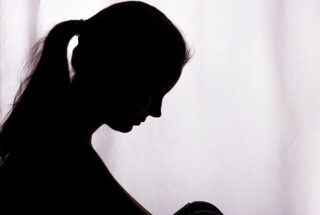 Public health officials have been sounding the alarm about young girls' mental health, pointing to rises in hospitalization for suicide attempts and depression, especially during the pandemic.
Now, new national data unveil one factor that could be exacerbating the crisis: a record increase in sexual violence.
Nearly 1 in 5 teen girls experienced sexual violence in 2021, forced to kiss or touch someone in their life, according to the the Centers for Disease Control and Prevention's Youth Risk Behavior Survey released this month.
A startling 14%, more than 1 in 10, were forced to have sex against their will, according to the report which compiled responses from 17,000 young people surveyed in the fall of 2021. The violence is up 20% since 2017.
The CDC conducts the survey every other year, though this report is the first to capture pandemic-era trends. And while there are bright spots — bullying and use of illicit drugs are down overall — the recent findings are grim.
In 2021, at least 18% of girls experienced some form of sexual violence — forced to touch or kiss someone in their life. And while the rate of girls forced to have sex in particular had remained pretty constant for the last 10 years, in the two year period from 2019 to 2021, it jumped from 11% to 14%.
"This is truly alarming," said Kathleen Ethier, director of the CDC's division of adolescent and school health. "For every 10 teenage girls you know, at least one of them, and probably more, has been raped. This tragedy cannot continue."
Nearly 1 in 3 girls also seriously considered suicide. One quarter of girls and 37% of lesbian, gay or queer youth made suicide plans. Thirteen percent of girls attempted it, the highest numbers in a decade, roughly double the rate for boys.
While increases in suicidal ideation can be seen across many demographics, Black and Native or Indigenous students remain significantly more likely to attempt and are the students most impacted by housing insecurity.
"America's teen girls are engulfed in a growing wave of sadness, violence and trauma," said Debra Houry, chief medical officer for the CDC, during a press briefing.
"These data are hard to hear and should result in action," Houry said. "As a parent to a teenage girl, I am heartbroken."
Research confirms adolescents who are forced to kiss, touch or have sex with people against their will are more likely to develop symptoms of depression, anxiety and post-traumatic stress. In children, this can manifest in a number of ways, including withdrawal from friends or social activities, difficulty sleeping, poor attendance and academic performance, self-harm, substance abuse and suicidal ideation.
Houry said while this report did not look at the connections between sexual violence and the increase in depression and suicidality, prior research has shown "sexual violence is associated with mental health issues, substance use and also long-term health consequences."
Girls are also 5% more likely than boys to misuse prescription opioids and more likely to have tried illicit drugs like cocaine, inhalants, heroin, methamphetamines, hallucinogens, or ecstasy, according to the report
Nearly half of all high schoolers are "persistently sad or hopeless," the report found, symptoms used as a proxy to measure depression. Numbers are notably higher for girls, queer youth and students of color.
The feelings, particularly when they are the result of sexual violence, hold the power to have lifelong impacts: "young people who feel hopeless about their future are more likely to engage in behaviors that put them at risk for HIV, STDs, and unintended pregnancy," the report states.
Only about half of teens, according to the 2021 findings, used a condom the last time they had sex. And only 5% were screened for STIs within the last year.
Yet many of the challenges facing young people today, Houry added, are in fact "preventable."
Schools can revamp health curricula to educate young people about sexual consent and managing emotions; encourage school-based clubs like Gay Straight Alliances; and increase mental health training for teachers, peers and staff.
Healthy relationship and bystander training programs like Green Dot can reduce harm and stigma in talking about sexual or romantic violence, CDC officials said.
The CDC and advocates also encouraged families to look for warning signs associated with suicide and regularly ask young people about their feelings or concerns.
"I wish my family knew these resources and what to look for earlier," national PTA President Anna King tearfully said during the media briefing. King lost a niece to suicide nearly five years ago.
"These conversations will help parents learn how to help their child and figure out what's going on emotionally, building their ability to cope with life's stressors and show them their feelings matter," King said. "It also helps them to understand that they're not alone."
If you or someone you know is having thoughts of suicide, call or text 988 to reach the National Suicide Prevention Lifeline. Additional resources are available at SpeakingOfSuicide.com/resources. For LGBTQ mental health support, you can contact The Trevor Project's toll-free support line at 866-488-7386.
---
This article was published in partnership with The 74. Sign up for The 74's newsletter here.