Opinion: States should use opioid settlement money to teach students SEL skills
Jordan Posamentier | August 14, 2023
---
Your donation will help us produce journalism like this. Please give today.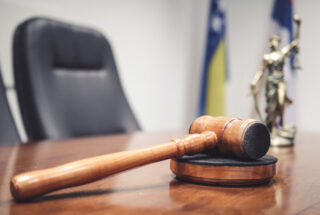 The devastation of the opioid crisis on families and communities is well documented, but its long-term effects on future generations of American children are still unknown. In 2017 alone, an estimated 2.2 million children in the United States were directly affected by parental opioid use or their own. In the 21st century, annual opioid-related overdose deaths among 15- to 24-year-olds increased by as much as 30.7%.
These statistics illustrate the scope of the epidemic, but they don't capture the first-hand experiences of the real people — friends, relatives, neighbors and crucially, children — who bear the weight of this crisis. They don't capture what it's like for a student to lose a parent, how that grief affects the child's academic performance and ability to focus in school or how teachers support that student's emotional health. As vice president of policy and advocacy for a leading nonprofit dedicated to children's well-being, I know how crucial it is for policymakers to understand that, in addition to being a health crisis, the opioid epidemic is also a social and emotional crisis that affects kids across the country.
More than 3,000 lawsuits have been filed against pharmaceutical companies and distributors for their role in the opioid epidemic, yielding settlements totaling $50 billion and counting. The first payments from suits against Walgreens, CVS, Walmart, Teva and Allergan will start to roll out to states as early as this summer.
How that money will be used is unclear. States receiving settlement dollars are required to allocate at least 85% of the funds to opioid abuse remediation, but it's up to lawmakers to determine what measures to invest in. This presents a novel opportunity for states to help lessen damage to children's lives associated with the epidemic, like the loss of a parent. But it also creates an opportunity to help stop the crisis in its tracks by funding education programs systems like research-based curricula that teach social-emotional life skills, which have been shown to mitigate risky behaviors such as substance abuse and prevent future opioid abuse in adolescence and adulthood.
Recently, the Johns Hopkins School of Public Health partnered with a coalition of organizations — including physicians and specialists in addiction medicine, recovery, treatment and harm reduction — to create five guiding principles for using funds from the opioid litigation settlements. Principle 3, "Invest in Youth Prevention," highlights evidence-based social-emotional life skills programs as a key strategy to counter many of the high-risk factors for teen substance abuse.
Those risk factors include family history, mental or behavioral conditions, a history of trauma and feelings of social isolation or rejection. While nothing can fully eliminate these or other environmental risk factors, life skills programs are among the best solutions available to empower young people who face these challenges.
A United Nations report echoes Johns Hopkins' recommendations. The UN states: Strengthening social-emotional skills is the most efficient drug prevention measure among children ages 6 to 11. The research is clear that teaching kids the social-emotional skills they need to overcome challenges that could lead to opioid abuse in adulthood is as critical as providing substance abuse treatment and recovery services in affected communities. Simply put, life skills programs focus on the root causes that often drive young people toward drug abuse.
Giving kids the ability to manage emotions, develop healthy coping skills and solve problems in stressful situations can bolster their well-being by helping them develop a stronger sense of self, greater awareness of their social environment, increased capacity to manage strong emotions and an ability to communicate and connect with their peers, among other skills. Research shows that the more children and young people have these healthy social and emotional coping skills, the less likely they are to engage in risky behaviors such as substance abuse.
These skills are similar to those which often empower people in recovery from addiction: identifying emotional and environmental triggers that lead to drug abuse, fostering supportive communities and building positive, healthy behavior patterns. Given that 90% of adults with substance use disorders begin in their teenage years, lawmakers in states receiving opioid settlement payouts need to prioritize substance abuse prevention in schools by using that money to provide districts with funding specifically to purchase research-based life skills programs.
Equipping future generations of children with the life skills needed to overcome the influences and effects of opioid abuse will save lives. While the settlements in these lawsuits are a sign of hope, ending the opioid crisis once and for all depends on state lawmakers' willingness to invest in children's well-being.
A former New York City elementary school teacher, Jordan Posamentier is vice president of policy and advocacy at Committee for Children, a global nonprofit that has championed the safety and well-being of children through social-emotional learning, child protection and bullying prevention since 1979.