Opinion: Three ways to help students gain the career connections they need to succeed
Robert Markle | July 24, 2023
---
Your donation will help us produce journalism like this. Please give today.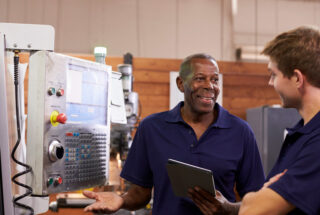 Between 2012 and 2018, rates of loneliness in school among teens nearly doubled. COVID-19 school closures only added fuel to the fire, leaving students feeling even more isolated and withdrawn. In response to this nationwide epidemic, Surgeon General Vivek Murthy's recent advisory urges institutions, including schools and community organizations, to reimagine their structures, policies and programs to support the development of healthy relationships. Many districts are heeding his advice, investing in mentoring, promoting social-emotional learning and adapting school culture to boost feelings of support and belonging. Yet, the ramifications of students' disconnection don't stop at short-term consequences like decreased feelings of safety, engagement and inclusion. Mounting isolation also carries a devastating long-term cost: limited access to career opportunities.
Research spanning several decades has shown that the seeds of opportunity are planted as early as elementary school. Exposure to working adults shapes students' career aspirations and trajectories, while strong youth-adult relationships drive persistence in school and college enrollment. When students enter the job market, personal networks open doors to resources, opportunities and promotions. Studies suggest that approximately half of internships and jobs are obtained through personal connections, and having at least one connection at a company on LinkedIn makes an applicant six times more likely to land a job than those who don't. In short, mounting loneliness today widens long-standing opportunity gaps tomorrow.
What will it take for schools and programs to invest in students' relationships as both sources of belonging and bridges to opportunity? To answer this question, our team at the Christensen Institute conducted an 18-month study of 20 career-connected learning programs. We sought to understand key factors that impacted schools' and nonprofits' ability to deepen and diversify students' social capital — that is, access to relationships and the ability to cultivate them. Here are three lessons that can help schools and career-connected learning programs unlock the power of relationships.
Use what you've got
Many educators lack the time and resources to develop networking activities from scratch. The good news is that schools are awash in relationships. Educators can double down on deepening those connections through activities that students are already engaged in. For example, rather than a typical guest speaker format in which an industry professional delivers a pre-prepared speech, speakers can engage in a dialogue where students talk about themselves and their career aspirations. Teachers can then create opportunities for students to get back in touch by re-engaging guest speakers on future projects or lessons where their expertise is relevant. In fact, researchers found that teens who engaged in career-oriented conversations with industry professionals earned higher-than-expected wages at age 26. For students participating in internships or apprenticeships, educators can use role-playing exercises to help them develop deeper, more enduring relationships with worksite supervisors and colleagues.
Take, for example, EmployIndy, an Indiana-based nonprofit offering apprenticeship programs for high schoolers. To broaden students' networks, EmployIndy leaders asked mentors who work directly with student apprentices to incorporate discussions about professional relationships into their regular check-ins. They also created a competition to motivate students to start creating professional networks and encouraged employer-based supervisors to help students build social capital in the workplace. These types of strategies are an easy lift, but powerful in tapping latent reservoirs of opportunity.
Prioritize experience over explanation
Simply teaching students about the power of networks as a concept won't cut it. Social capital needs to be part of their everyday experience. When Kupu, a Hawaii natural resources nonprofit, presented a slideshow to help students understand the research behind social capital, the initial response was underwhelming. Student surveys revealed that engagement with those lessons paled in comparison to out-of-classroom experiences such as college and worksite field trips.
Kupu pivoted to integrate opportunities for relationship-building into worksite visits by creating time for interaction with professionals. To build students' confidence ahead of time, Kupu created opportunities for practice career chats. After the visits, students were asked to reach back out to at least two people for more in-depth conversations about their interests. That experience proved fruitful: 83% of students reported feeling very confident in their ability to follow up with new acquaintances to talk about careers.
Pair skill-building with access to relationships
Building social capital hinges on the ability of schools and programs to play two distinct roles: brokering access to relationships and building students' relationship skills. However, some teachers found that providing access before honing students' communication skills diminished their confidence in building new connections.
Generation Schools Network, a Colorado nonprofit focused on community- and career-connected learning, aimed to reduce students' fears about having conversations with adults they hadn't met before. They gave middle and high school teachers a series of interactive and engaging communication lessons involving role-playing scenarios, opportunities to practice with peers and trusted adults, and dialogue with students around the anxiety inherent in talking with people they don't know. Teachers used these activities to prepare students for a project in which they collaborated with local businesses to solve complex problems such as food insecurity and wildlife conservation. Follow-up surveys revealed that 87% of teachers reported that the activities increased students' communication skills and confidence when talking with businesspeople.
Balancing access and skills is crucial for building and maintaining students' confidence as they begin to develop professional networks. To unlock students' potential, schools and programs must not only provide access to connections, but empower them to use those opportunities effectively. Strong networks are a buffer against the inevitable twists and turns of life and career.
Robert Markle is education research project manager at the Christensen Institute.