Commentary: Schools must know if their learning-loss programs work — before ESSER funds end
Anu Malipatil | June 15, 2023
---
Your donation will help us produce journalism like this. Please give today.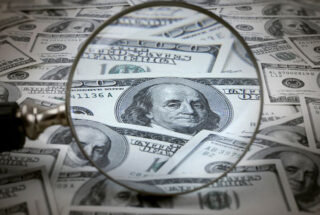 Since the pandemic began in March 2020, the federal government has provided nearly $190 billion in education funding to states and districts. The three rounds of Elementary and Secondary School Emergency Relief funding represent the largest infusion of federal funds in history for reopening schools, updating buildings and supporting learning recovery. Now, over three years later, is the time to assess whether the dollars have made a difference, and what they should be spent on going forward.
ESSER funds should be analyzed without regard to partisanship. The nation's education system, especially in underresourced rural and urban areas, has long needed additional funding to update classrooms and school buildings, integrate technology into teaching and learning, and refresh curriculum and materials. But funding alone does not yield meaningful progress for students, as seen with past government-funded programs like Investing in Innovation (i3) or Race to the Top.
At this critical moment, when children have experienced learning deficits that amounted to approximately a third of a school year's worth of knowledge, evidence of impact is particularly important. This makes now the ideal time for nonprofits to invest in developing evidence that shows their product works, and for districts to make such impact nonnegotiable when deciding what to bring into their schools.
It may come as a surprise that evidence of impact and standards alignment is not a primary decision-making factor for many districts. A 2017 survey of over 500 school and district leaders found that only 11% required peer-reviewed research when making ed tech purchasing decisions. A 2022 teacher survey by Educators for Excellence found that just 43% of educators agreed that their current curricula was high quality and well aligned to learning standards.
One reason is that evidence is hard to come by. A 2020 report found that just 7% of ed tech companies used randomized controlled trials to understand the impact of their products. Another reason is inertia: Based on the decades-long use of non-evidence-based literacy curricula, it is clear that once a decision is made, it's hard for districts to pivot.
Yet as the sector faces budgetary constraints, evidence-informed decision-making, both before and after procurement, becomes even more crucial. The issue is timely in several ways.
First, learning gaps compound when they go unaddressed. That means there is limited time to help students not only catch up to grade level, but accelerate beyond. For example, 1 in 6 children who are not reading proficiently in third grade do not graduate from high school on time, a rate four times greater than that for proficient readers. With limited in-classroom time available to help students catch up, evidence of impact should play a key role when districts decide what programs, models and interventions to buy. Many evidence-focused resources can help them guide decision-making, including EdResearch for Recovery and the National Student Support Accelerator.
Second, with ESSER funding set to end in 2024, states and school districts have a limited amount of time to spend the $190 billion they have collectively been allocated. Besides risking student progress by spending funds on programs or services that do not lead to meaningful outcomes, districts face growing accountability from local constituents and taxpayers, who expect to see results when programs are bought with public funds. Districts should request evidence that a program is effective before making a procurement decision, and be prepared to explain that evidence to parents and others. If none is available, districts should find a different product.
Lastly, it's only a matter of time before districts will need to decide what to keep and what to remove from their budgets. A recent EdNext analysis showed that 20% to 30% of ESSER funds have been used to purchase services, ranging from curriculum and supplies to one-time-projects and technology upgrades. Assessing the efficacy of each of these products will be critical in helping districts decide what to keep. For example, New Mexico's Department of Education recently canceled its contract with a virtual tutoring provider because the program fell short of expectations. This shows the importance of measuring both short- and long-term impact. Districts should ensure that any contract they sign allows them to work with the provider to measure and understand student data, and make decisions based on the results. Doing so will provide a clear understanding of the financial and human resources needed to generate a specific outcome for students or teachers, ensuring that purchases are both effective and financially sustainable.
I've seen firsthand the benefits that a focus on evidence has for students and organizations. Nonprofits funded by Overdeck Family Foundation, such as Leading Educators, Saga Education, Springboard Collaborative, TalkingPoints and Zearn, have made evidence building and continuous improvement a priority over the past several years, conducting rigorous evaluations to ensure the product they offer districts improve student outcomes and are affordable. All these organizations have found that evidence of impact, while expensive to develop, has not only helped them expand, but has also increased demand.
Due to the crisis nature of COVID, ESSER funding allocation favored speed over efficacy, limiting evidence requirements. But as rapid-relief dollars expire, the pressure on programs that lack evidence of student impact will grow. This may be just the impetus the education sector needs to prioritize evidence, improving the chances that all students receive the best possible education going forward, regardless of budgetary constraints.
Anu Malipatil is vice president of the Overdeck Family Foundation.
Disclosure: The Overdeck Family Foundation provides financial support to LA School Report's parent company The 74.